Arkansas Security Storage is an
Authorized U-Haul Dealer
Trailers • Trucks • U-Box • Supplies • Accessories
Rent by the day or take it one way.
Whether you're moving across town or across the country, move yourself in a U-Haul from an Arkansas Security Storage location.
Four of our Arkansas Security Storage locations are fully authorized U-Haul dealers. Our inventory varies at each location, but we can get what you need for when you need it.
We also carry a good stock of supplies and accessories. If you need a trailer hitch installed, we can recommend a reputable installer. We are here to help you and we welcome your questions.
*Available at West Gate Security Storage and Temperance Hill Security Storage.
Complete the form on this page for more information.
Cargo Van
Specs & Pricing
Perfect for: Dorm / Studio / Deliveries
Great for deliveries and small loads.
Pricing: Cargo van $19.99 a day and $.59 a mile
10 Foot Moving Truck
Specs & Pricing
Perfect for: Studio/Apartment
Excellent fuel economy and low deck makes it 50% easier to load.
Pricing: $19.99 a day and $.79 a mile on weekdays and $.99 on weekends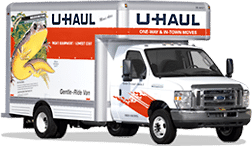 14 Foot Moving Truck
Specs & Pricing
Perfect for: Apartment up to 2 bedrooms
Low deck makes it 50% easier to load.
Pricing: $29.99 a day and $.79 a mile on weekdays and $.99 on weekends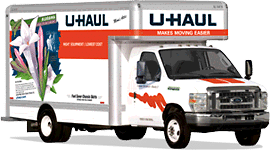 17 Foot Moving Truck
Specs & Pricing
Perfect for: Home up to 2 bedrooms
Low deck makes it 50% easier to load.
Pricing: $29.99 a day and $.79 a mile on weekdays and $.99 on weekends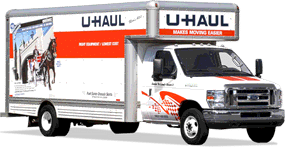 20 Foot Moving Truck
Specs & Pricing
Perfect for: Home up to 3 bedrooms
Larger capacity with a van-like cab
Pricing: $39.99 a day and $.79 a mile on weekdays and $.99 on weekends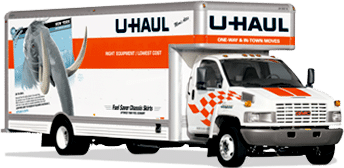 26 Foot Moving Truck
Specs & Pricing
Perfect for: 4+ bedrooms
The largest Jumbo Hauler® truck you can rent with a driver's license.
Pricing: $39.99 a day and $.79 a mile on weekdays and $.99 on weekends

Tow Dolly
Specs & Pricing
A low-cost option for front wheel drive vehicles
Pricing: $44.59

Auto Transport
Specs & Pricing
Ideal for long-distance moves.
Pricing: $54.95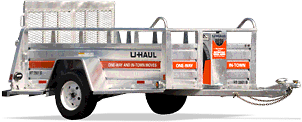 Ramp Trailer
Specs & Pricing
EZ load ramp. Great for hauling motorcycles and golf carts.
Pricing: $19.95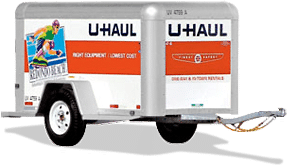 Enclosed 4'x8′ Trailer
Specs & Pricing
EZ load ramp. Great for hauling motorcycles and golf carts.
Pricing: $14.95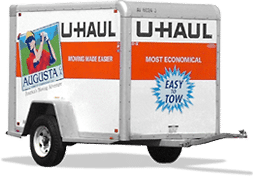 Enclosed 5'x8′ Trailer
Specs & Pricing
Our most economical and popular trailer.
Pricing: $18.95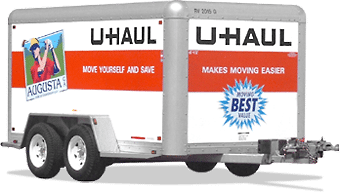 Enclosed 6'x12′ Trailer
Specs & Pricing
Tandem axles and surge brakes for easier towing.
Pricing: $29.95